Jan 15, 2016 – The "Tough" Edition

Happy Friday,

It's a lot easier to say yes than no.

Yes, sometimes you have to do & say things that are not easy or popular as a leader. You need to be "tough". There is a difference between being tough & harsh & critical. Don't shy away from those challenging decisions & conversations. This truly is where the rubber meets the road.

BI | Tough Truths About Leadership That No One Talks About

FastCompany  | How to Lead With Tough Love

Inc. | 2 Habits of Mentally Tough Leaders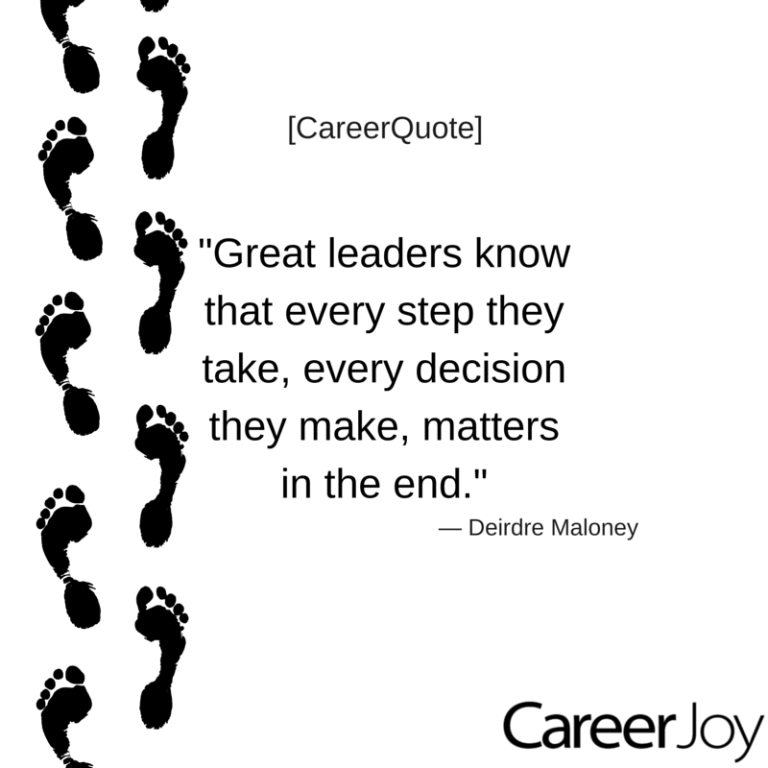 CJ | Ageism in the Workplace?

TED | Dr. Peter Saul; Tough Conversations Let's Talk About Dying

Leading, along the road with you!

Alan

P.S. Looking for support with helping to develop community through stronger leaders? The Leadership Identity Program takes a 1-1 approach to helping your team reach their full potential. <Click for more information>

P.P.S. Are you looking for that promotion in the new year? CareerJoy's  Leadership Identity Program has all the tools to tilt the odds in your favour. Start the conversation today to learn how the CareerJoy team can help you. Our Manager of Client Services, Brittany Knapp, can help you get started: 1-877-256-2569 x 4 or brittany.knapp@careerjoy.com.