We know what 108 million+ people are going to be doing

this Sunday

night
… Watching The Super Bowl. The game will be won and lost not on talent, effort or "luck." It will be won by the team that is coached most
effectively
.
.
Inc.
|
10 Leadership Lessons From a Super Bowl Coach
Forbes | Know Your Teammates: Leadership Lessons from Super Bowl Quarterbacks
HBR | Four Winning Lessons from the Super Bowl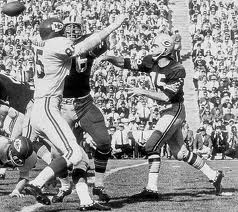 CJ
|

2 Things We All Really Really Want From Work
TED
|
Joe Davis: Passing the Super Bowl
"The secret to success is good leadership, and good leadership is all about making the lives of your team members or workers better."
Tony Dungy – African American head coach to win the Super Bowl

Leading, along the road with you!
P.S. Let us be the team to help both you and your company with leadership coaching. Click here for details on our Leadership Identity Program.
P.P.S. Could your resume use some polishing? Send us your current CV for a complimentary review.